Welcome
Gentle, Modern,
Quality Dentistry
It's time for a new dental experience. Ozark Modern Dentistry is Northwest Arkansas' premier Cosmetic and Family Dental Office.
Schedule an appointment today!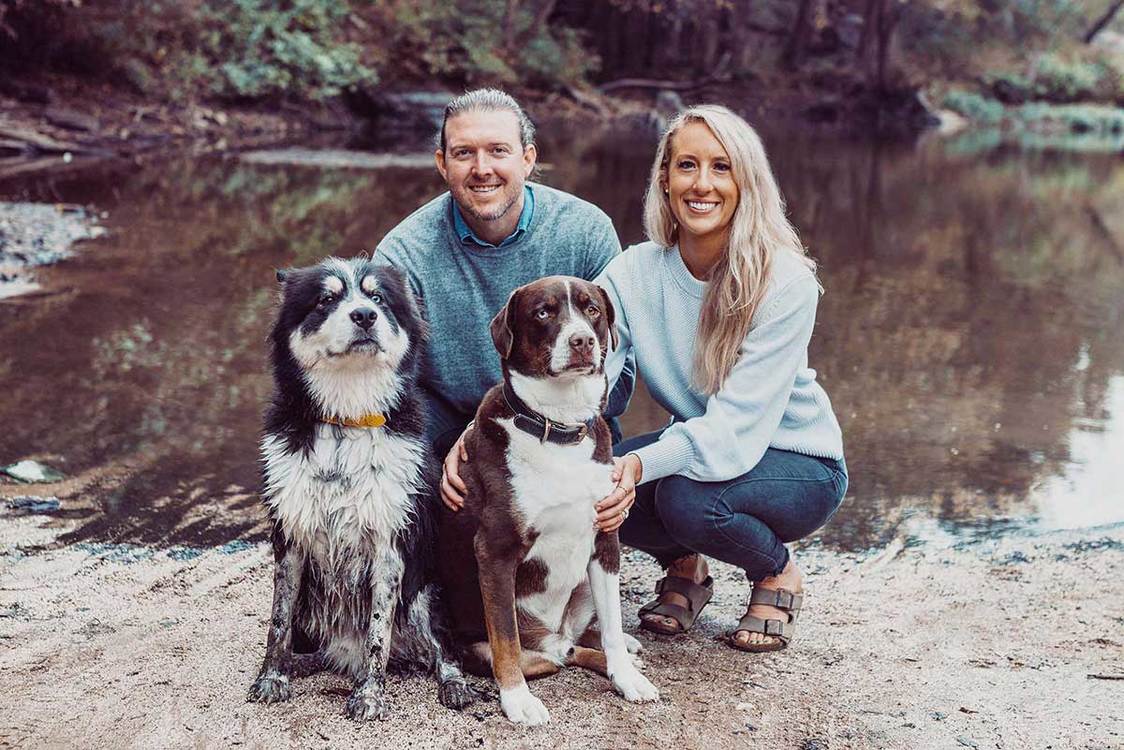 As a member of the ADA and graduating at the top of her class, Dr. Knox is dedicated to quality, modern, compassionate, inclusive and ethical dental care.
*Brownie Points: Dr. Knox is an avid Razorback fan and loves going to Arkansas football games.
Our Relaxing, Gentle, & Comfortable Office
Our compassionate team wants to make your experience comfortable, easy, and life-changing. Take a tour of our Lowell dental office!
Office Details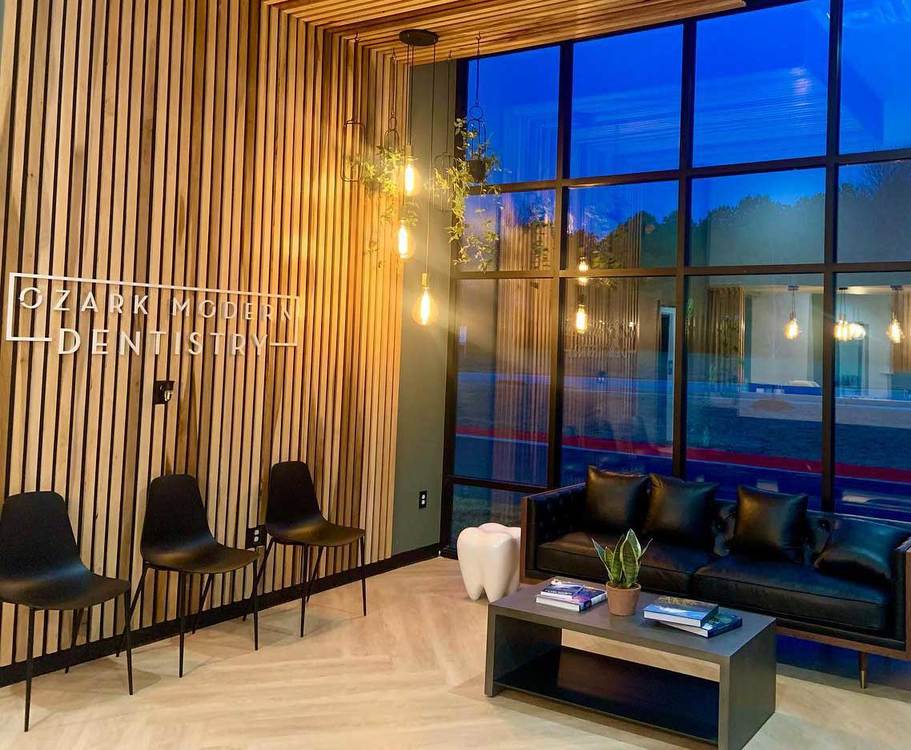 Our practice was built with the goal of becoming your entire family's dental home. We do this by offering a wide range of dental services, allowing you to get the majority of your work done under one roof.
We provide: Family Dentistry, Dental Cleanings, Cosmetic Dentistry, Emergency Dentistry, Dental Implants, Dentures/Partials, TMJ Treatment, Invisalign/Clear Aligners, Extractions/Bone Grafting, Root Canals, Tooth Colored Fillings, Crowns/Bridges, Whitening, Botox Treatment.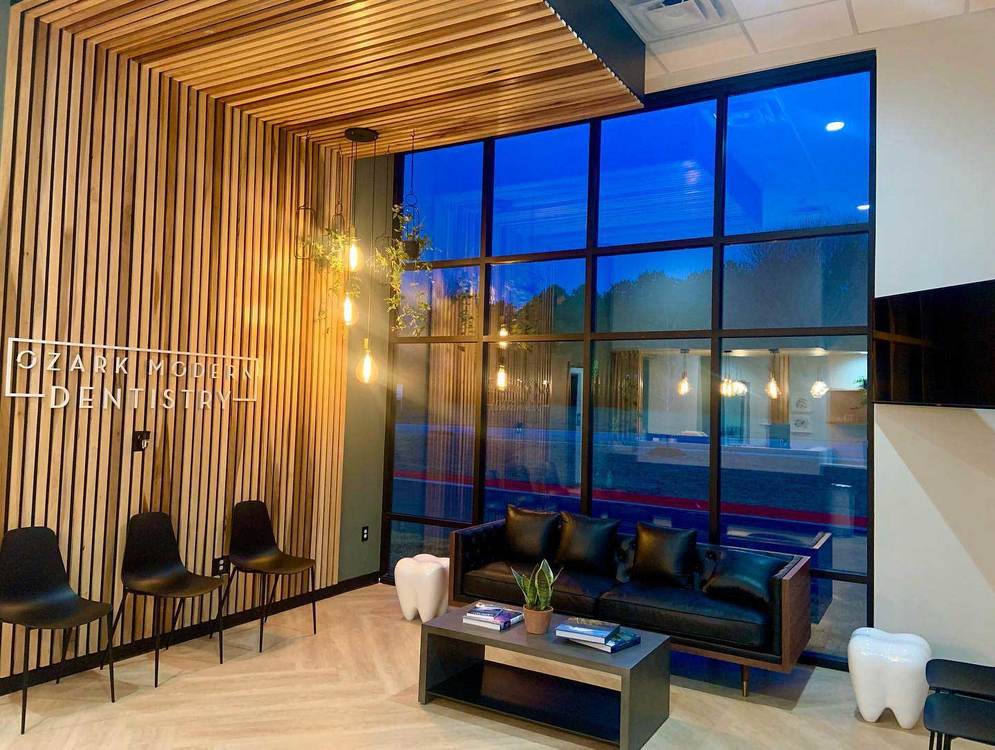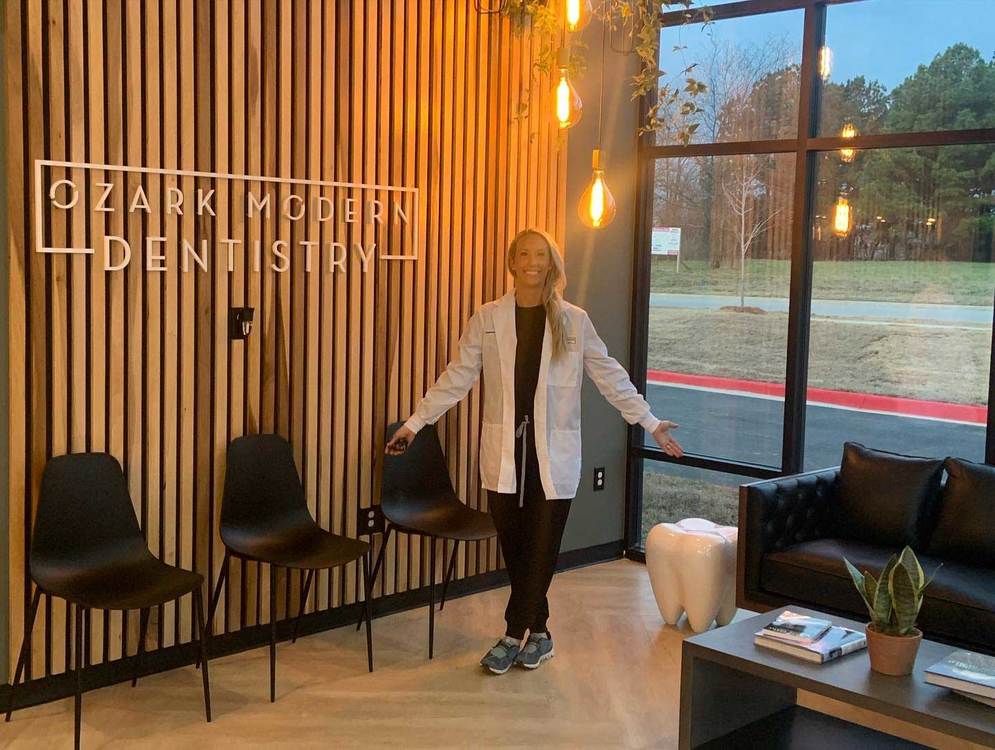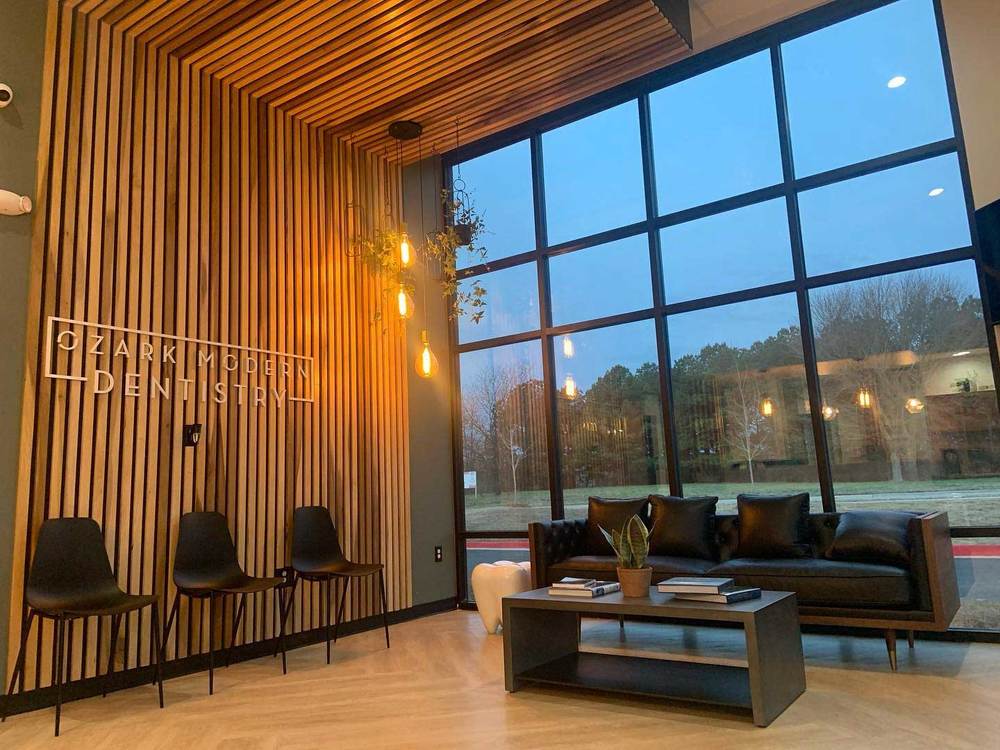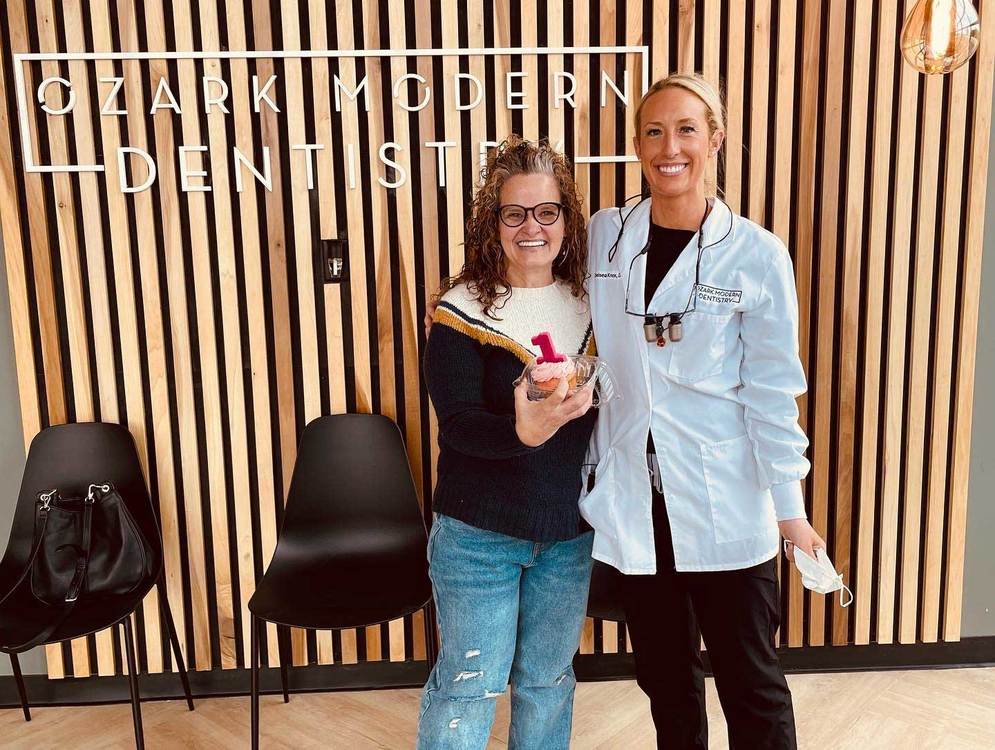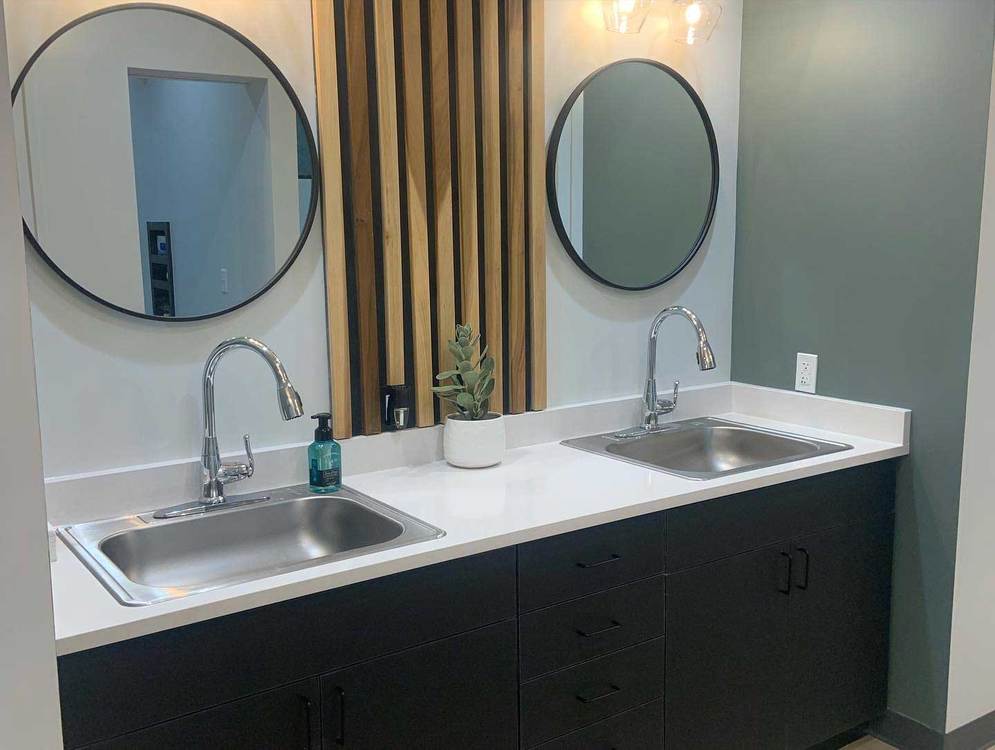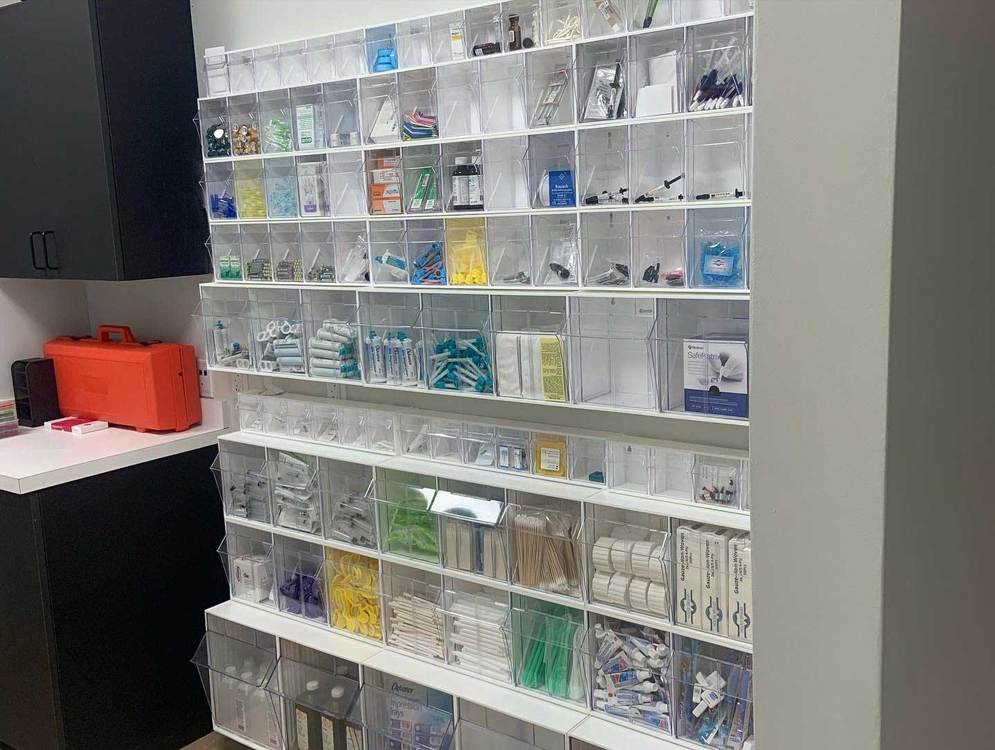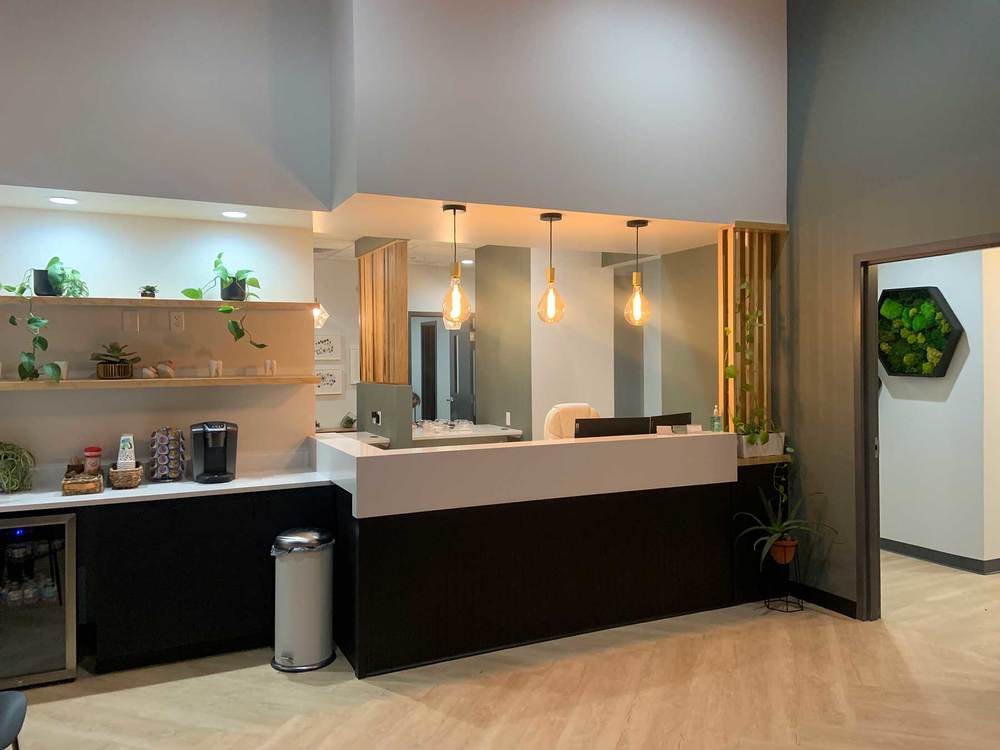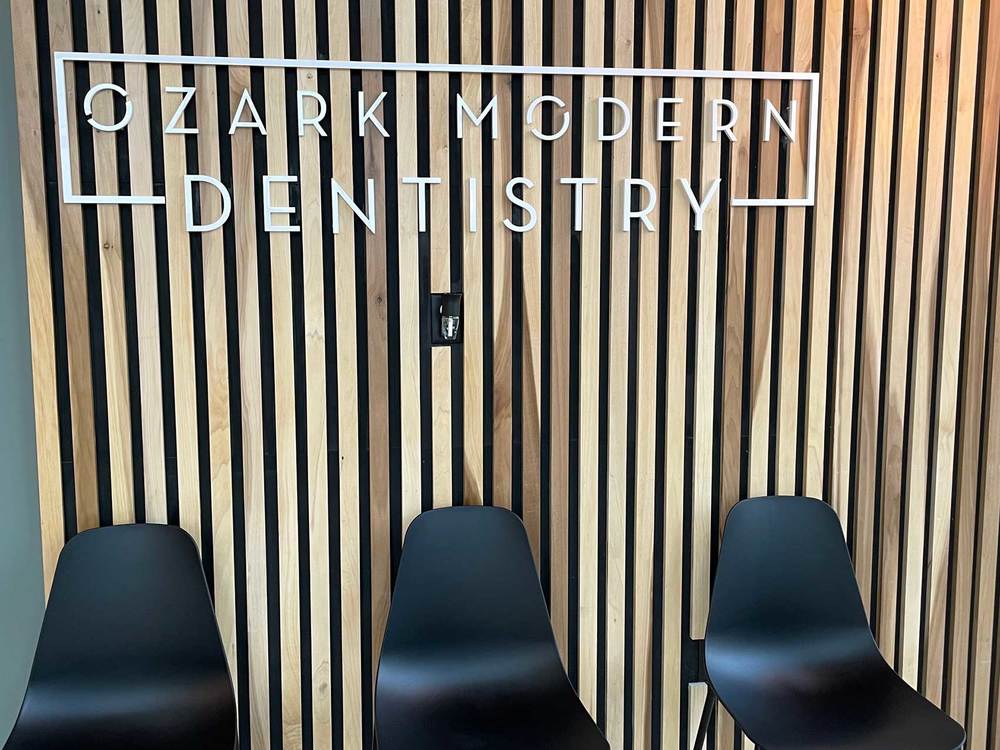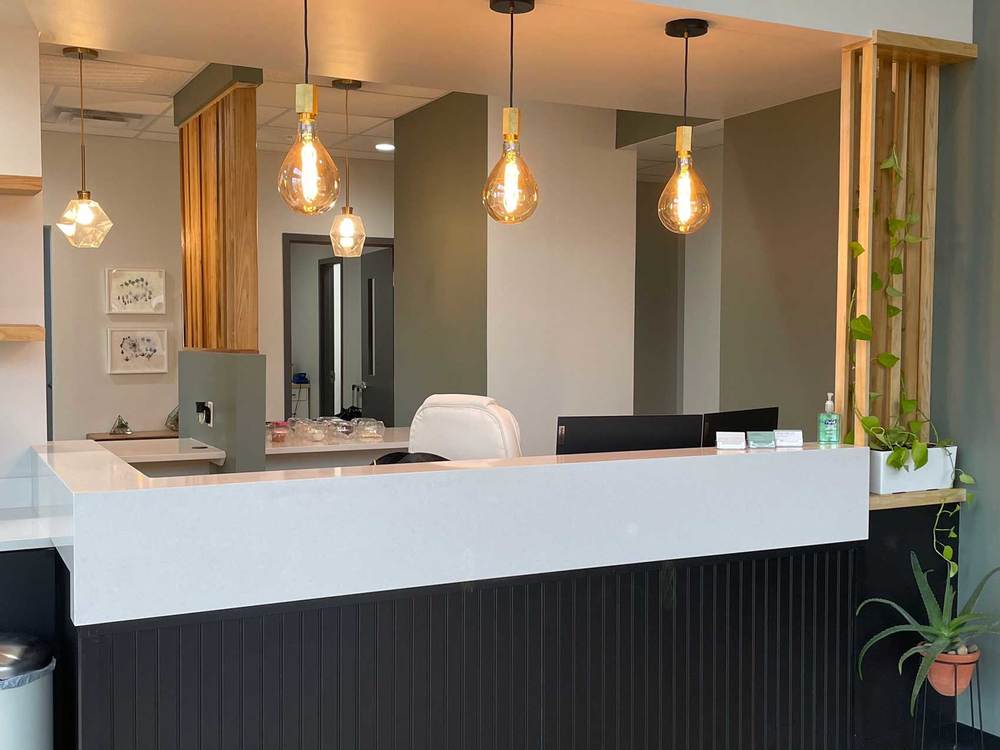 Ozark Modern Dentistry is Now Accepting New Patients.
Scheduling your new smile is just a click away .
Testimonials That'll Make You Smile
Thirty years ago, I had lost a tooth. My teeth began leaning into the space. Dr. Knox did an implant and crown, and made me Invisalign braces. She was so gentle with the procedure. With the great results of the implant and the braces, I can smile confidently.
I've been a patient with Dr. Knox for the last 7 years and when I heard she had opened up her own practice, I was relieved. With the new practice location right off the Lowell/Monroe exit, this will make my experience even better with the easy commute which is a plus.
What I find most appealing about her care is her work ethic and that she takes time to explain all procedures before moving forward. She describes all the pros and cons of the treatment so that I can make an independent decision.
I can't leave there without giving her entire staff props as well. Hands down, her staff is always extremely helpful and so kind.
And to top it off, her new office is AMAZING! Such a cool, modern vibe and LOVE all her plants in the waiting room.